Again, we were surprised to see new arrivals on the website late the day before yesterday. There are "over 35 more new arrivals to try," the e-mail from J. Crew said. Not sure if that is 36 or 100, but I am not complaining, since I see a few items I like. One of them is the
Boy Shirt in Embroidered Polka Dot
. I love the indigo colour used, which remind me of Madewell's.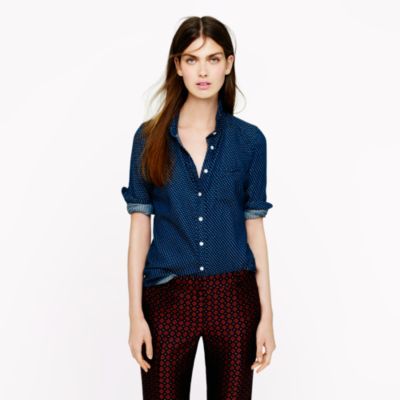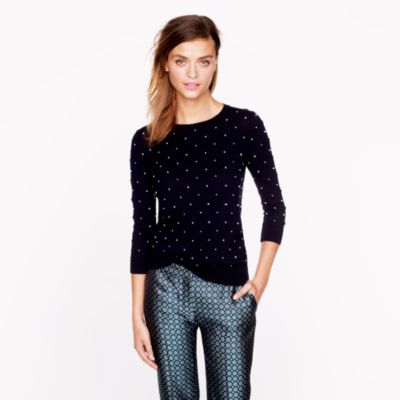 Quilted Edie Purse
in 'danbury red.' Is this trend coming back. I recall a Dior quilted tote I was drooling over about 10 years ago. (I have to say that searching for similar items was an interesting experience. I came across a vintage
Chanel Quilted Bag
that was almost $5000!)
Quilted Brompton Mini Hobo
. I would love this in the red above or a burgundy!
Quilted Brompton Mini Hobo
(similar
here, here, here
)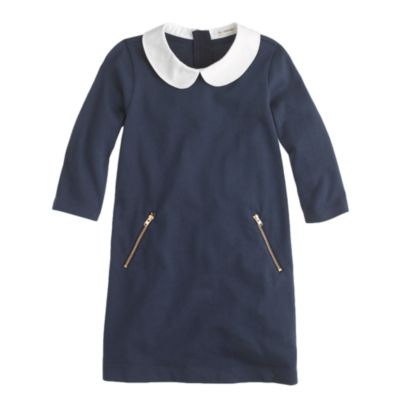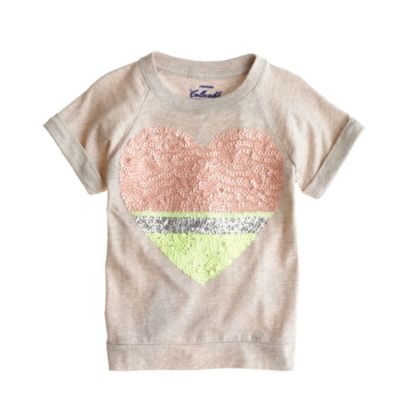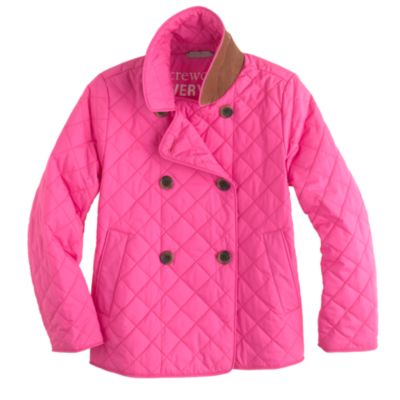 That's about it for now. Don't forget that J. Crew has extended the SHOPNOW sale until Aug. 11. Knits, tees and shorts are 30% off until then.
Thanks for checking in and have a great day out there!